Imagine….one day you are told that you may no longer stay with your parents. You are told to pack your bag and then moved to another home. You have no idea where you are going. This is what happens to many children placed in foster care.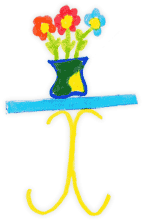 My Backpack is a method/technique for social workers,  legal guardians and foster carers that assists them to communicate with children about their placement in foster care. The approach is built around the story of a little duck with a red backpack who is going to live with the dog family.
My Backpack encourages children to tell their own story and in doing so to understand what has happened to them and how they feel about it. Children in foster care participated in the development of these materials.
In the Netherlands the training is accredited with the Register for Youth Care and Child Protection social workers with 8.1 points.
Training in Czech Republic is also accredited. See agenda for updates.
This project, for children by children, is financed by Stichting Kinderpostzegels Netherlands.